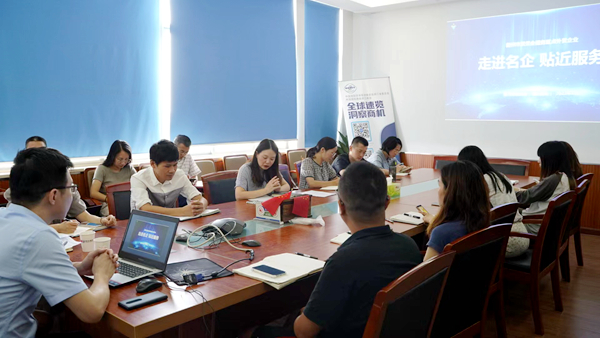 In order to help enterprises accelerate their development, provide more accurate and effective services, and implement the content of the strategic cooperation agreement betweenCCPIT Zhejiang Provincial Committee andSinosure Zhejiang Branch,CCPIT Quzhou Committee(QCOIC)and Quzhou sales Department of Sinosure held the activity of" providing service for famous enterprises"in Juhua Group on August 17.30 people fromCCPIT Quzhou Committee(QCOIC), Quzhou Sales Department of Sinosure, International Business Department ofJuhua Marketing Centerof Juhua Groupand other relatedpersonnel participated.
Quzhou Sales Department of Sinosure conducted on-site lectures on the theme of"risk prevention and market expansion". Through detailed data analysis and risk case sharing, they helped to show foreign trade salesmen how to effectively avoid international trade risks in terms of contract signing and payment methods.
CCPIT Quzhou Committee(QCOIC) has been committed to building a home for foreign economic and trade enterprises and serving as a"family" for enterprises. At the meeting, the promotional video of"Quzhou, A Model City of Virtue, Welcome You" from CCPIT Quzhou Committee was played, and the WeChat official account of CCPIT Zhejiang Provincial Committee was recommend to the meeting members and meanwhile the"service gift pack" was provided for every foreign trade salesman.
Xu Qiuping, Deputy General Manager of Juhua Marketing Center of Juhua Group, expressed his thanks to CCPIT andSinosure for their continuous support and assistance to Juhua and said that the event was pragmatic and efficient, and everyone gained a lot. She hoped to continue to strengthen cooperation and exchanges in the future.(Chu qiulei)